WE BELIEVE IN THE HUMAN, SOCIAL AND ECONOMIC / COMMERCIAL VALUE OF CREATING GREAT WORKPLACES, SO WE'VE CREATED SUCCESS THROUGH PEOPLE TO BE YOUR RESOURCE, YOUR GO-TO POINT, YOUR SUPPORTER, AND YOUR COACH…. TO HELP YOU AND YOUR TEAM BUILD AND SUSTAIN THE BUSINESS YOU'VE DREAMED OF AND DESERVE.
The Success Through People team has more than 60 years combined experience supporting businesses and organisations with their "people stuff".
Greg left a senior corporate role in 2007 to start HR Success, a small HR consultancy focused on supporting SMEs in Western Sydney. Recognising the limited opportunities for smaller businesses to access quality training for their teams, Greg also launched Short N Sharp Training in 2011.
While HR Success and Short N Sharp Training continue to support businesses with their recruitment, compliance, general HR and staff training needs, it has become increasingly apparent that many SMEs are craving a different level of support: support to build dynamic and highly-engaged teams that work together to achieve a level of success that ultimately benefits all. It is out of this insight that the original 8 Elements to Success through People© Model was born.
After successfully partnering with clients to apply the model in a range of industries over the last 10 years, we know the Success Through People© Model delivers enormous value to SMEs, so we decided in 2021 to establish Success Through People as a new brand and introduce it to a broader audience.
And so here we are: ready to help you and your business also achieve success through people!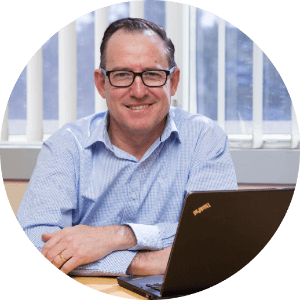 GREG MITCHELL
PRINCIPAL CONSULTANT & OWNER
Greg has extensive experience in helping businesses and organisations achieve results by more effectively leading, managing and engaging their people. Prior to founding his first business in 2007, Greg held roles including Executive Director of Human Resources for Catholic Health Care Services and HR General Manager for the Forestry Corporation of NSW.
Greg's experience is supported by a Masters in Social Ecology, a Postgraduate degree in the Management of Organisation Change and a Bachelors degree in HR Management. Greg is a Chartered Member of the Australian Human Resources Institute and also the Deputy Chair of the Schools Industry Partnership, a not-for-profit organisation, helping young people in Western Sydney to transition from school to work.
Greg's enthusiasm for the people side of business has emerged not just from his professional experiences and studies, but also his personal experiences of working in great (and not so great!) workplaces, combined with a desire to support the creation of profitable, sustainable businesses that are also genuinely satisfying places to work – for employees, managers and business owners alike.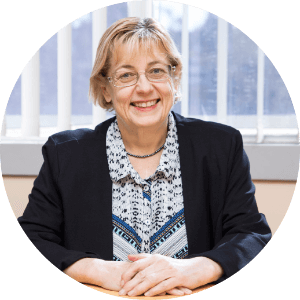 MARGOT GALLAGHER
SENIOR CONSULTANT
Margot is a highly pragmatic, passionate HR professional with over 25 years experience across a range of industries, including local government, not-for-profit, retail and entertainment. Over the years, Margot has worked in leadership roles with teams as small as six through to large multi-national teams of around 3,000.
Prior to joining the team in 2017, Margot held roles including Senior HR Manager and then General HR Manager at Aristocrat, Training Manager for K-Mart and Employment Relations Consultant for Clubs NSW.
As a supplement to her tertiary qualifications in Human Resources Management, Margot is currently studying Counselling and Coaching through the Australian College of Applied Psychology. Margot thrives on watching a team develop as a whole and then seeing the ripple effect of this on the performance of the business.
Kirsty has in excess of 10 years' experience helping businesses and not-for-profit organisations recruit, retain and manage their teams to optimise performance.
Prior to joining our team, Kirsty worked with AGS contracted to StarTrack as a Recruitment Consultant and at Marist180 as a HR Generalist working across all things HR from recruitment and on-boarding to system implementation and development, to training and compliance. Coupled with a Diploma in Management, Kirsty has an enormous passion for business growth and development, and enjoys making a difference to the individuals, teams, businesses and organisations she supports.
Sign up as an STP Pioneer (limited time) to receive tips/tools and additional benefits