"Don't lower your expectations to meet your performance. Raise your level of performance to meet your expectations." 

Ralph Marston
Recently we've been taking a closer look at several elements of our exclusive Success Through People© Model.

This post looks at another key component of the model – Setting Clear Expectations: what it's all about and how to achieve it.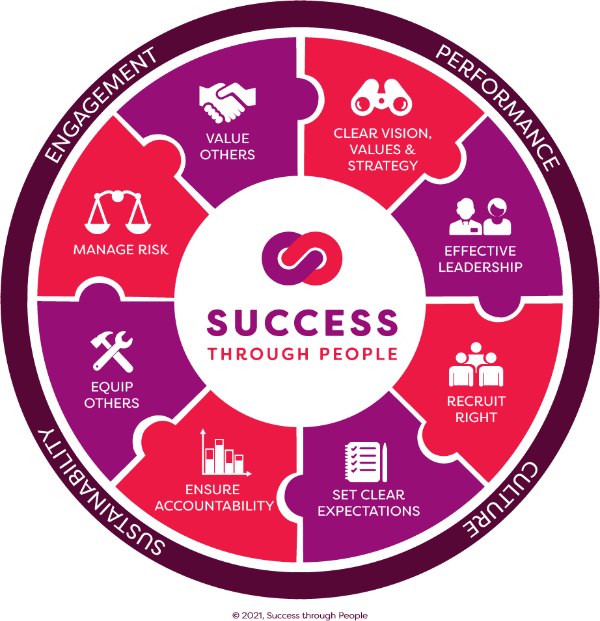 So What's it all About?
In our experience, many business owners and managers who express frustration in relation to employee performance have just not made their expectations clear enough.

Indeed, it's fairly routine for us to hear a comment from a business owner or manager along the following lines when we start exploring their people-management challenges:

"The biggest problem is that people just won't bloody well do what I want them to do! I spend my whole time fixing mistakes, dealing with staff and customer complaints, and managing poor performance. It stops me doing what I really need to do which is get out there and grow my business!"

The most successful businesses take opportunities throughout the employment lifecycle to set and reinforce clear expectations with their employees. Opportunities to do so include when:
drafting and reviewing position descriptions
undertaking recruitment, selection and induction activities
generally communicating with staff, individually and/or collectively
completing performance reviews, and
making decisions relevant to staff recognition and rewards.
Tips:
If your business needs to set clearer expectations, here are a few tips to help get you started:
Ensure that current position descriptions are in place for all roles (worryingly, a CPA Australia survey found that less than 50% of SMEs in Australia have position descriptions in place for all roles. Without them, how can people really know what's expected of them?)
Develop and communicate a formal list of delegations to clarify the authority levels of individuals in relation to, for example, financial, and HR-related responsibilities
Develop and apply a structured process to induct new staff into the business, ensure that expectations are clear, and bring them up to speed as quickly as possible
Ensure supervisors and managers regularly and effectively provide feedback to their team members in order to reinforce expectations
Develop and effectively communicate and maintain a clear set of policies and procedures to guide staff actions (e.g. Code of Conduct, leave and attendance policy, bullying and harassment-free workplace policy).
Keen to see how your business/organisation is doing in terms of the Success Through People(c) Model? Take our free STP Scorecard and receive a comprehensive, personalised report with tips and tools to help you and your business achieve Success Through People